Always
Our 2nd feature film ALWAYS premiered across Los Angeles, New York City, and Hong Kong starting from August 2015.  The film is available on all major VOD (Video On Demand) and iTunes in North America.  It is available in 60+ countries internationally starting March 2016 on all major VOD platforms.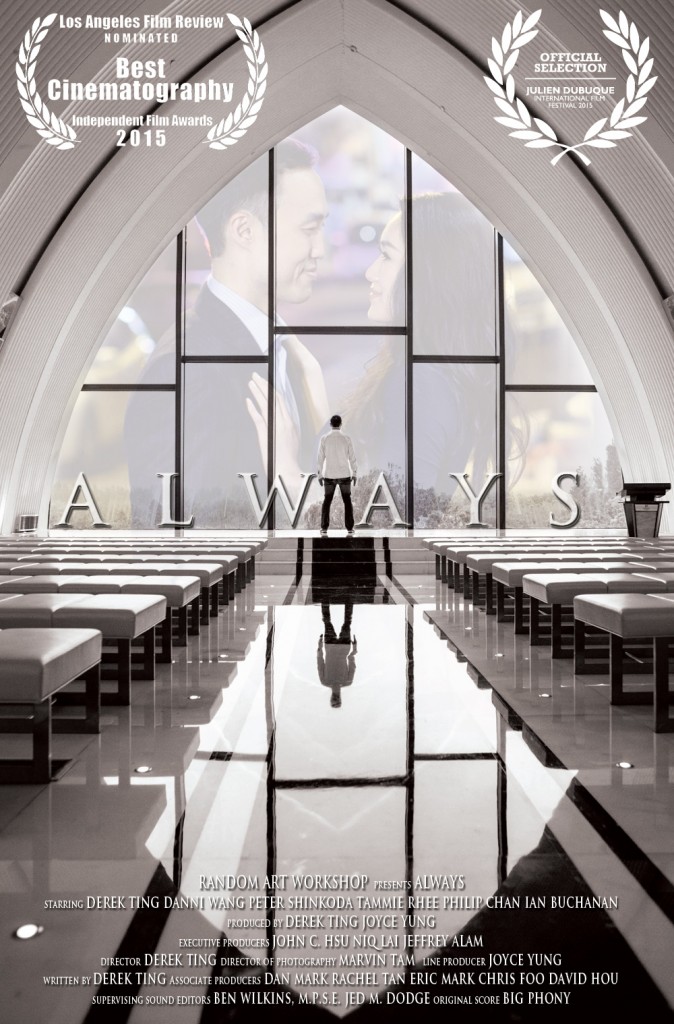 Synopsis:
Do you believe in fate? Hong Kong's international vortex unites Liam Chan, a successful lawyer in Hong Kong, and Yan Li, an heiress to a hotel empire.
Genre: Romantic Drama
Directed by: Derek Ting
Starring: Derek Ting ($upercapitalist, Largo Winch), Danni Wang (Madame Secretary, One), Peter Shinkoda (Netflix's Daredevil, Falling Skies), Philip Chan (Hard Boiled, Bloodsport, Supercop), Tammie Rhee.
More information and images: www.facebook.com/alwaysthemovie
Recent Press:
SCMP