About
Random Art Workshop Media (RAW Media) is a cutting edge strategic global media company engaged in multiple aspects of content production, financing, distribution, and consulting services for movies, television, brands, corporates, in both traditional and new media. RAW Media efficiently leverages its professional hands on expertise, experience, and relationships in Asia and the US to develop and package formidable international works.
Based in Hong Kong, RAW Media has produced and internationally distributed two feature films shot across the USA,  Hong Kong, China.  Our client list includes W Hotel, Bloomberg, Intercontinental Hotel, Pernod Ricard, CNN, Toys R Us, Pizza Hut, Earth Hour/WWF among others.
Derek Ting, Creative Director
A writer, director, producer originally from New York, now based in Hong Kong, Derek strives to challenge himself in everything he does.
He's written and produced several feature films: $upercapitalist shot in Hong Kong, New York, released internationally in 2012 with millions of views; Always, a romance drama shot in Hong Kong and Shanghai released globally this 2016, and has a 8.5 rating in China on qq with 300K+ views, and "Agent", a science fiction thriller, shot in 2016, entirely in California that explores the origins of the Pyramids, Stone Henge, and the Great Wall as well as Alien conspiracies.  Recently, he wrote and directed a science fiction short film, "Lucid", about the possible future use of "virtual reality" as a way to reconstruct memories.
He writes, and directs lifestyle branding videos , corporate and music videos, and has had the opportunity to work with some of the greatest stars and brands in entertainment, both in Asia, and North America.
He loves to travel, play sports, and exercise. He's a former CNN Producer, ex-Doubleclicker (now Google), Mercer consultant, and Cornell University graduate. http://www.dkting.com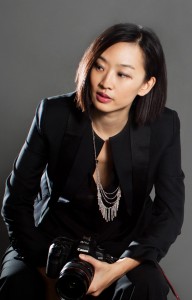 Joyce Yung, Creative Director
Joyce Yung is a co-founder of Random Art Workshop. She is the creative director and producer for feature films, videography and photography projects.  She is also a photographer specializing in portraiture and natural lifestyle photography for fashion and commercial work.  She is always going places with her camera ready to capture the moment for her personal projects.  Her aesthetics sense and appreciation comes from extensive travel and exposure to different cultures throughout her life.  She's originally from Hong Kong, was born in Japan, and also lived in London, Bangkok, and New York City.  She has been published in several magazines, and featured in a few photo exhibitions.
Joyce was previously a director of Risk Management for American Express in New York and Hong Kong before leaving the corporate job to pursue her passion in photography in 2009, and has not looked back since. Joyce has a Masters and BS in Operations Research & Industrial Engineering from Cornell University.  http://www.joyceyung.com